You deserve the best day ever!
Serving the area for over 20 years.
Southern Belle giving you the tea on all things planning. Let's get started! Find helpful planning tips below. Are you ready to plan the absolute best event of the year? I want you to say:

Yes to the Dress AND Less Stress!
Click this text to start editing. This blog block is a great way to share informational entries with your visitors. You can click the green +/- button to add new entries.
Going Green: Planning An

Earth-Conscious Wedding!
Weddings can be extravagant and unsustainable. But these days, many couples choose to have an eco-friendly wedding that is good for the earth and also spreads a great message on sustainability. These weddings can still be personalized, unique, and timeless.
The Venue
Planning an eco-friendly wedding starts with the venue in mind. Most nature-loving couples who choose to have an eco-friendly wedding want to be close to nature, and the outdoors is an ideal option for that. Staying close to Mother Nature by being surrounded by the trees is perfect for the occasion. Not only is it relaxing and refreshing, but it also cuts down on energy used for artificial lighting. But if you prefer to stay indoors, you can search for hotels and event spaces with LEED (Leadership in Energy and Environmental Design) certifications and Energy Star ratings. A few amazing wedding venues in Atlanta, GA are The Estate, The Piedmont Room & Piedmont Garden Tent, and Atlanta Botanical Gardens. Enriched with Mother Nature providing an ideal option for eco friendly.
The Invitations
You may choose to go fully paperless and stick to a digital format for your invitations. Another great option is to find a vendor that uses recycled materials for their paper and printing. Some vendors also have eco-friendly initiatives and plant trees for every order they receive.
The Decorations
Choose double-purpose items as decorations or place cards that can later be given away to guests as wedding favors. Small plants like succulents and cacti in small concrete pots serve as both escort cards and wedding tokens. Succulents add lovely texture.
Vintage Dresses and Heirlooms
Wedding gowns are usually worn only once. But why not re-use and restyle your mom's white dress? You may also opt to visit a vintage shop or a wedding gown rental to find a dress that suits you. If you still feel odd about wearing used clothes, look for suppliers that use recycled fabrics. Being unique will always be classy.
Donate
Instead of keeping your bouquet or leaving your floral decor after the wedding, take them to a hospital or a senior home. Not only will this gesture make the elderly or hospital patients happy, but you have extended the use of your sweet blooms. As for leftover food, speak with your caterers in advance so they can make the necessary arrangements to contact food banks or a local shelter to collect and distribute.
Whether or not you choose an eco-friendly theme on your wedding day, you can incorporate some tips in any wedding theme you pick for a more environmentally and socially conscious big day.
How To Plan A Wedding Virtually

10 Tips To Streaming Your Lovely Day!
​To every lovely couple, please don't feel alone when you have to decide whether you should have your wedding. You probably was hoping that Covid would be over by now as we were hoping for the same thing too. Don't become stressed. Easier said than done for some, but we're here to help you get through this. We absolutely want you to still have an amazing experience! Let's talk ab​out how you can re-schedule, re-dream and re-plan your Wedding Day!
In All, Love Wins! There is greatness in throwing a virtual wedding. Why wait? Streaming your day virtually allows you to say your I Do's, be creative, and still have your loved ones be a part of something special. Some locations like California and New York City have laws in place that legalized marriage via video calls. If you're in a location that hasn't legalized marriage via video calls you can still throw a fabulous celebration via video and legally tie the knot at a later date and time.
Which, by the way leads us to our first tip!

Check Your Local Area Marriage Laws-
Laws will differ depending upon location. This can vary by country or state. Reach out and ask a few questions to determine how to proceed legally. Ask- If the ceremony is conducted via video, Will it be considered legal? What are all of the requirements? What are the timeframes of obtaining your license? If your local area doesn't allow it to be legal, you still have that option to celebrate virtually and sign your fancy signatures at a later date.
Choose Your Planning Team
Make this experience fun yet stress free. Hire a Wedding Planner to assist you with some of the behind the scenes (don't be afraid to reach out to us as we love planning and being creative). Just because it's virtual doesn't mean that you can't be creative! There is room for decorations (amazing backdrop), a luxury floral centerpiece, lovely table setting, personalized I love you cards, a special cake, and delicious food.
You can still have your bridal party help as well. We now offer bridal party services whereas we can send each person in your bridal party a box of florals and we would host a virtual video call to show everyone how to put their arrangements together. We have done flower crowns and bouquets just to name a few. This is a fun way to get everyone together on screen, laughing, talking, eating there favorite snacks, and this could be turned into a pajama party afterwards with music and cocktails!!
Choose A Platform
There are several options available such as Zoom Meetings/Conferences, Google Hangouts, Instagram Live, Facebook Live, LoveStream, and Simply Eloped. One of the best features; you can even record and pass on from generation to generation. The decision the two of you would need to make is deciding if you want it to be a livestream whereas people watch or if you want to actually see all of your guests on screen.
Invites For The Guests
Set the tone and get everyone excited about your big day. You can have invites done digitally or you can send them via mail. Your invite should include the platform link, any special requests such as if it's okay to write comments during the ceremony or should everyone remain muted until a certain point, should they have their own bottle of champagne ready for a toast- these are all things that you can add with the invite so that everyone is on the same page and ready to celebrate!
Make A Playlist
This will be some of the best entertainment on a virtual platform. Use the both of your personalities to create a playlist that is meaningful for the ceremony but fun after the ceremony. What will you choose for the first dance song? Remember, Don't just have the music for ceremony and afterwards, start it as you're eating breakfast together and let it carry you on through the whole day. Positive Vibes and Positive Energy.
Decorate
We have a floral design team that will be able to come out set up decor using all Covid precautions in a safe and sanitary manner. You can also set your own decorations if you choose too. You can use florals, candles, ribbons, table runners, and luxury eatery- the options of creativity are endless!
Select The Attire
The two of you get to choose what you want to wear! You can choose anything from simple elegance to over the top drop dead gorgeous! If you're in need of finding the perfect wear, don't hesitate to shop our recommended
Ceremony Time
It's a great idea to include a lovely program with your invites so that guests can follow along. This is also a great time to have that Wedding Planner to make sure everything flows well and keeps everything on a timeline! Your planner can also be in charge of muting and un-muting while making sure it's all being recorded!
Be Pampered
At Home Spa Experiences are some of the best most relaxing moments. A soak in a smell good bubble bath, breathe in some candles infused with essential oils, and give each other a massage. Polish your nails or grab some press-ons (there are some cute, high quality press-on nails by Kiss). Don't forget to make time to do your hair and makeup! A great suggestion for the night before, Do a Netflix and Chill.
Take Photos Before You Begin
Take photos through-out the entire day of the two of you. Photos can include, the two of you at breakfast, getting dressed, setting everything up, a picture of the cake, the food, the table setting and decor. Just snapshots of everything. You can use an instant camera that has polaroids. You can also use your phone to take these pictures and then have a photographer do edits afterwards by sending them the photos online. There is also Fiverr that you're able to send photos to and have edits done.
Game Changer!

The Perfect Man-Gifts to Give The Important Men In Your Wedding!
You may not know it, but you are about to see how important the men in your wedding will be. They will be the emergency help, the last minute errands, the hilarious speech-givers.
The gratitude you will feel for these men--both those you know intimately (your best friend, your brother) and those you are still getting to know (the last minute cousin your mom made you add into the wedding party!) It's only fitting, then, that you'll want to get the perfect man-gift for them. These are things we often wait until the end to take care of. It seems like there are so many things to take care of (well, there are). And gifts for those guys often become the last thing you think of! Here are some gifts I've found, specifically designed for those men who will make your wedding day what you're dreaming of. All of these are affordable, and come in one-stop shopping!
Click here to see the top list of the greatest gifts.
Thank you to Piper Pack for writing this post and
Emma at Vow To Be Chic!
Sending Out The Invitations!
It's an absolute must to send a wedding invitation to anyone who received a save-the-date announcement. If you don't send them one, it's like uninviting them, which is very inappropriate. What should you include? Wedding invitation design and key information such as date, time, location(s), names of the hosts, attire details, wedding RSVP with deadline and response card. Directions/Accommodations for out of town guests, would be absolutely perfect and shows your guests that you really care, that you're organized, an you're ready for them to witness your I Do's. You should have an inner envelope and an outer envelope. To wrap it all up, include the weekend schedule and details for dinners, parties, brunches, etc. Don't forget to belly band and include a stamp. Bonus Tip: Create a wedding website so that you can share your love story that leads up to your wedding day, while this can also include links for your registry and any updates guests would need to know. You definitely have the option to go completely digital.
Should you send a save the date or not? You don't have to, although, your friends and family will appreciate knowing the details in advance. They have to get prepared as well. It's a great way to get everyone excited about your special day; you also get to start being creative up front and early in the process. Furthermore, some people may have to request time off from work in advance, save money for travel arrangements, and may even have to arrange for childcare if you don't want kids at the wedding. Send out save-the-date six to eight months prior to your wedding!!
.Bonus: If you're having a destination wedding, it's best to send out your save the dates even earlier~ 9 months to a year in advance. Etiquette- Only send a save-the-date to people that you're for sure going to invite, don't send to your backup list or B list as if you do, you're obligated to send them an invite.
Congratulations, The❓was popped and You said Yes!! 💍 Tell your immediate loved ones first. The easiest and best way to share the most exciting news is to let your closest friends/family members know that you're engaged before telling the entire world. Let's face it, your friends/family have those special titles for a reason, Why not treat them VIP?
In person is a great way, but with families and friends living in different parts of the world a simple video call is only a few clicks away! If you were proposed to in front of the family and friends, that's absolutely awesome. When you share the news with the world, don't forget to include a picture of everyone looking so excited and happy!! Be creative when sharing the news as this would be the perfect time to have an engagement party, which also gives you the opportunity to introduce each side of the family to each other. Discuss those family traditions. This is also a perfect time to pass down family heirlooms!
Should You Hire A Planner?
Hiring a planner depends on several factors. Here at Forever Lovely, We think you should ask yourself a few questions. Do you have a busy schedule? Do you have ideas, but just don't know how to implement them? Do you want your day to be customized to you and your significant other personality? Do you want to show up to your wedding relaxed and ready to say I Do? Do you want the peace of mind that all of your vendors are on the same page and up to date with any plans/changes? Do you want to share your story and create an experience your guests will never forget? Do you want that luxury designed wedding you've been dreaming of? If you're answering Yes; You should definitely hire a planner. A planner provides services that entails the logistics, from vendor referrals and contract negotiation to day-of execution of your expectations and vision. I want you to remove the guesswork from the process so that your planning is seamless.
​We believe every wedding should be like we plan-
" Forever Lovely"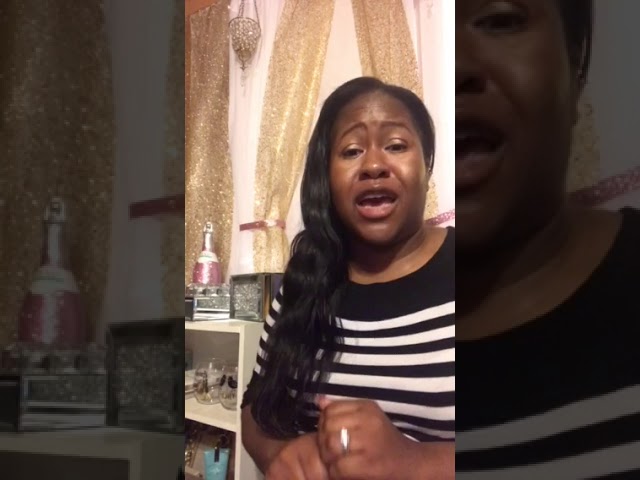 When planning; each category gets a specific percentage of of your budget. Some categories of planning may not be as important to you as others. You may not spend the entire budget for a particular category and that' absolutely fine. You can definitely give those fundS to another category that means more to you. Yes! You get to splurge by playing the game of give and take. Be careful though, as you want to make sure that there are funds left over. Learn more by scheduling a phone consult.
Click on the contact us to request a phone consult!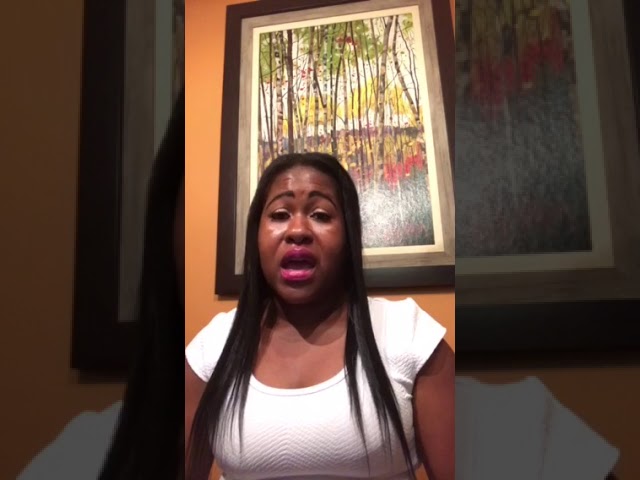 The first step before starting to plan is knowing your budget. This sets the tone for everything. Each planning category gets a percentage of your budget. Knowing how much you have to spend when you meet with vendors allows you to have confidence and control in decision making. You definitely don't want to create or be in debt while saying
"I Do. Planning starts here!
/